Hillcrest Country Estates Cottages
The Only Freestanding Nursing Households in Omaha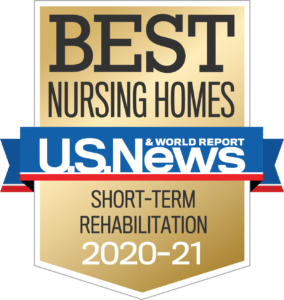 Take a Virtual Tour
Hillcrest Country Estates Cottages
The Only Freestanding Nursing Households in Omaha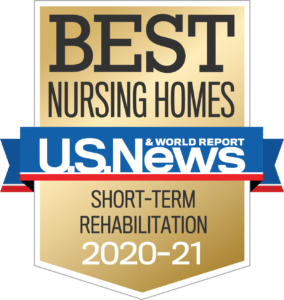 Take a Virtual Tour
Experience Cottage Living
6082 Grand Lodge Ave, Papillion, NE 68133 | (402) 885-7000
The Cottages at Hillcrest Country Estates are the first and only freestanding nursing households in Omaha and are a national model for "culture change" in long-term care facilities. After rating more than 15,000 skilled nursing facilities nationally, U.S. News & World Report named Hillcrest Country Estates Cottages as one of the "Best Nursing Homes for 2020-2021."
Each of our eight Cottages is home to 13 "elders" (residents) who benefit from 24-hour skilled nursing care services. Unlike traditional nursing homes in the Omaha area with long corridors and rigid schedules, our elders are welcome to enjoy the schedule they've always known. Our senior living Cottages are beautifully-designed houses that are the polar opposite of institutional.
Whether your loved one enjoys waking early or late, a Cottage homemaker is prepared to custom-make his or her favorite breakfast. And what's on the menu? Anything the elder wants, since we stock the kitchen with all of the elders' favorite foods, and our registered dietitian ensures proper nutrition to meet the requirements of your loved one's care plan. Lunch, dinner, snacks and scrumptious baked goods are all prepared right in the cottage by the homemakers (who are also trained elder assistants), and big meals are served family style, with team members joining their elders at the dining table.
Skilled Nursing Cottage Testimonials
"Everyone was very outstanding in their job performance… trained well. My Mom was the happiest I ever saw her at HCE. Thanks!"
"The manner in which my father was treated was beyond caregivers 'just doing their job.' Thank you."
"Thank you for taking good care of us and all the Elders."
How can we help you today?